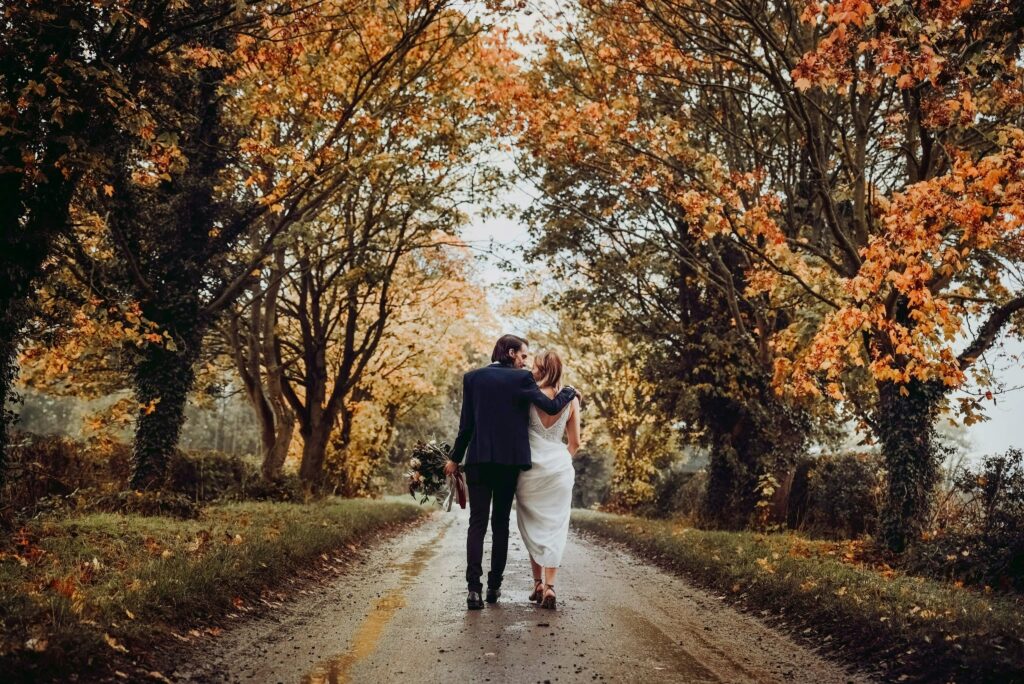 I mean of all the places to book an Autumnal wedding, Aimee & Liam hit the jackpot! – The Norman's, one of Yorkshire's most beautiful country wedding venues! Talk about photo opportunities! And Aimee, Liam and the wedding party were up for all of it, making it so much fun!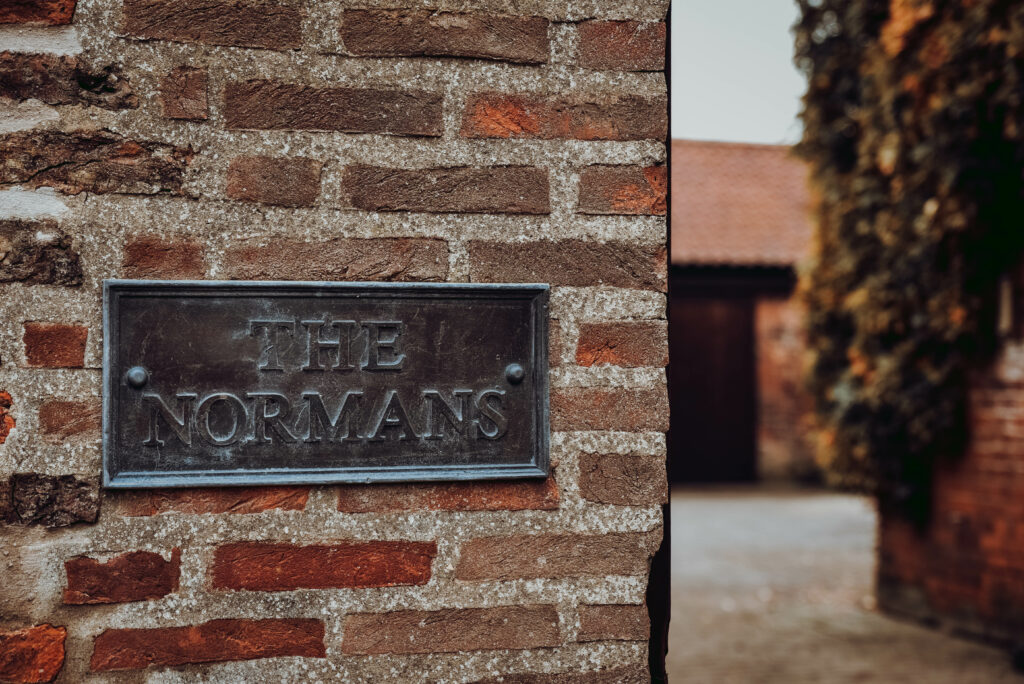 When I arrived in the morning the girls were getting ready in a cottage attached to the venue. They had their own dressing room downstairs which was a fabulous place for hair and make-up (and more photo opportunities!!) Meanwhile I headed upstairs to the bridal suite to hang the dress amongst the beautiful beams and crisp white room.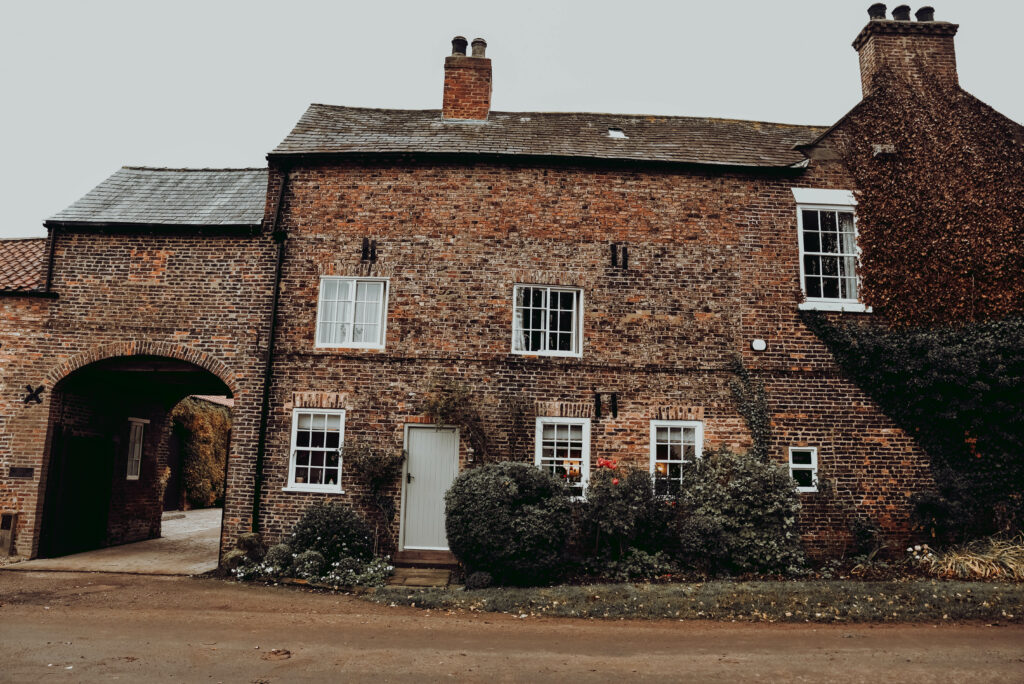 Out of the little cottage window I saw the Range rover pull up with the groom and his bed buds. These guys were ready from the get go! Laugh after laugh, even in the rain they looked the part strolling down the country roads with umbrellas and coronas in hand. We then wandered into the venue! I've never seen anything like it- peeky blinder fans take note! The bar area is insane!
Back at the cottage before Aimee got into her dress we did a bridesmaids reveal- my first! Once in her stunning dress with THE most incredible shoes, I was able to capture not one, but two more reveals of Aimee in her dress.
Liam then awaited his bride in the fairy light lit barn, surrounded with candles and the most beautiful flowers put together by the mother of the groom herself.
After the ceremony people relaxed in the courtyard and bar area whilst I took my group photos in front of an Autumnal rustic barn door. Then it was time for me to steal the bride & groom and make the most of the beautiful surroundings and that we did, we even managed to sneak out to the back field to catch the sunset.
The wedding reception was beautiful, elegantly lit and had a large dance floor and stage, where their band began to play, after some delicious food and emotional speeches.
One of the things I'll always remember about this day, as well as being unbelievably stunning, is the love and the atmosphere between Aimee & Liam's family and friends. A wedding I'll never forget!