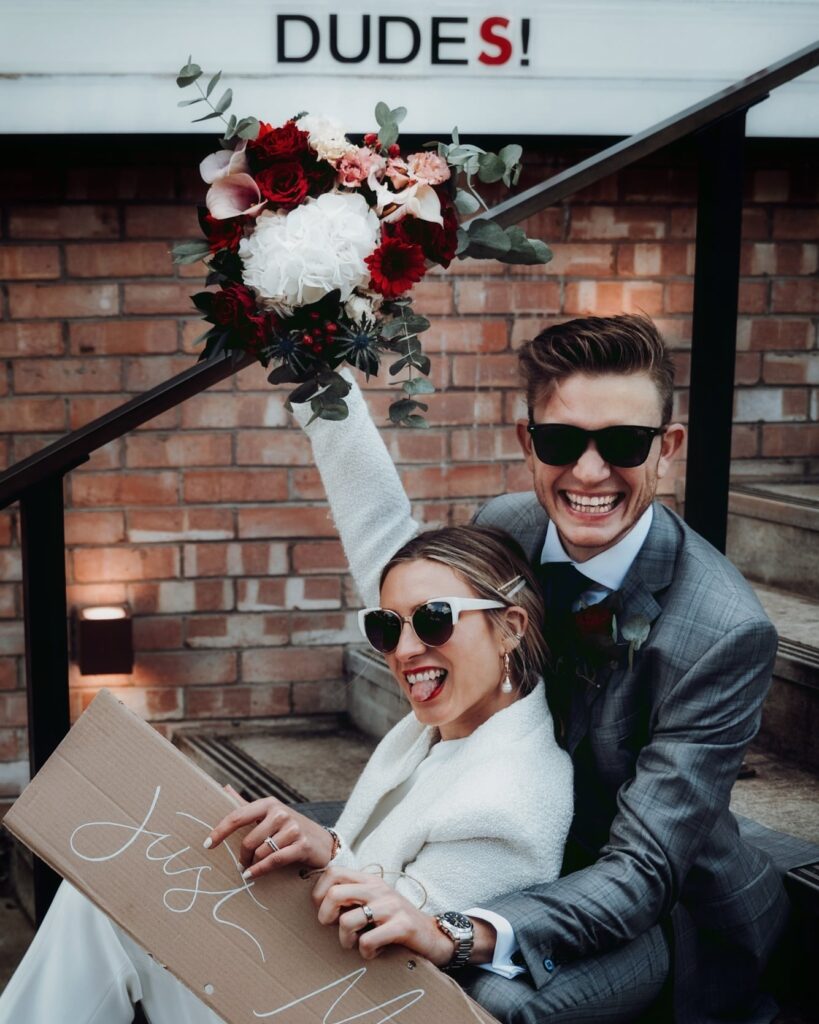 Araitz and Joe were due to celebrate their Wedding out in Bilbao, Spain, on 26th September 2020.
However, as we all know, COVID19 hit and by May they decided that it was safest for all if they postponed their big celebration in Bilbao until 2021. Having already paid the licence fee for the Civil Ceremony they decided to go ahead with it this year, exactly a year before their new date in Bilbao.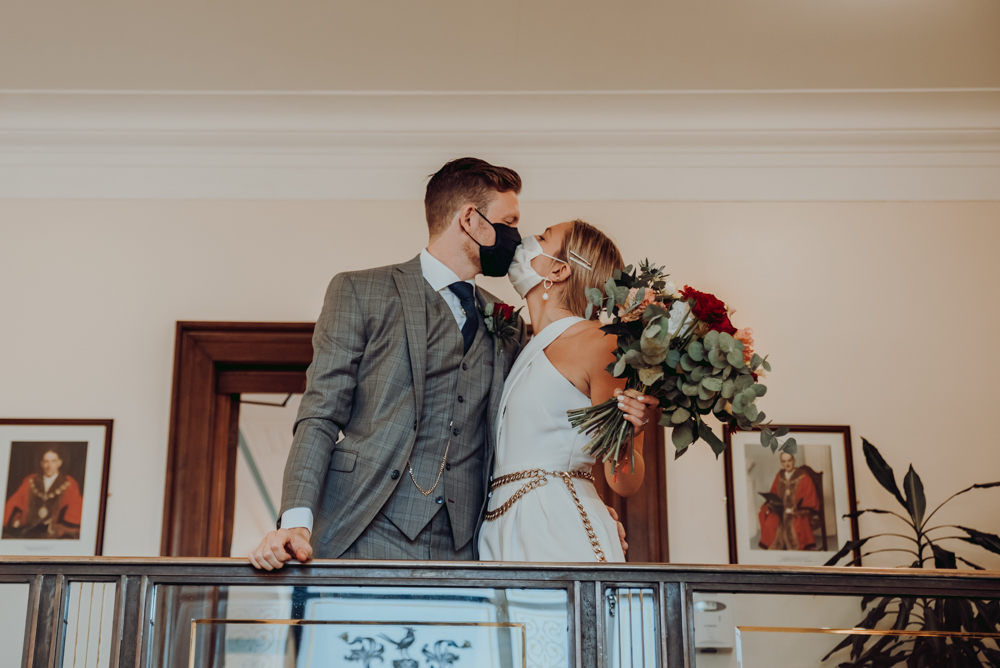 A & J wanted this to be an intimate Ceremony with only direct family present. As the months went on the day started escalating in importance. Not only had it become something to look forward to over Lockdown, but it would be the first time they would be seeing Joe's family in 7months.
Araitz knew she wanted to go for a completely different look for the CC. Araitz came across a beautiful white jumpsuit from Massimo Dutti. It fitted like a glove! Joe took a bit longer to decide, as the date started becoming more important, he decided to go all out with a 3 piece suit, taylor made by Richard Smith in Hale (10 mins walk from their house). Joe's Dad gifted Joe a pocket watch from his Grandfather the night before the Ceremony which was the perfect finishing touch.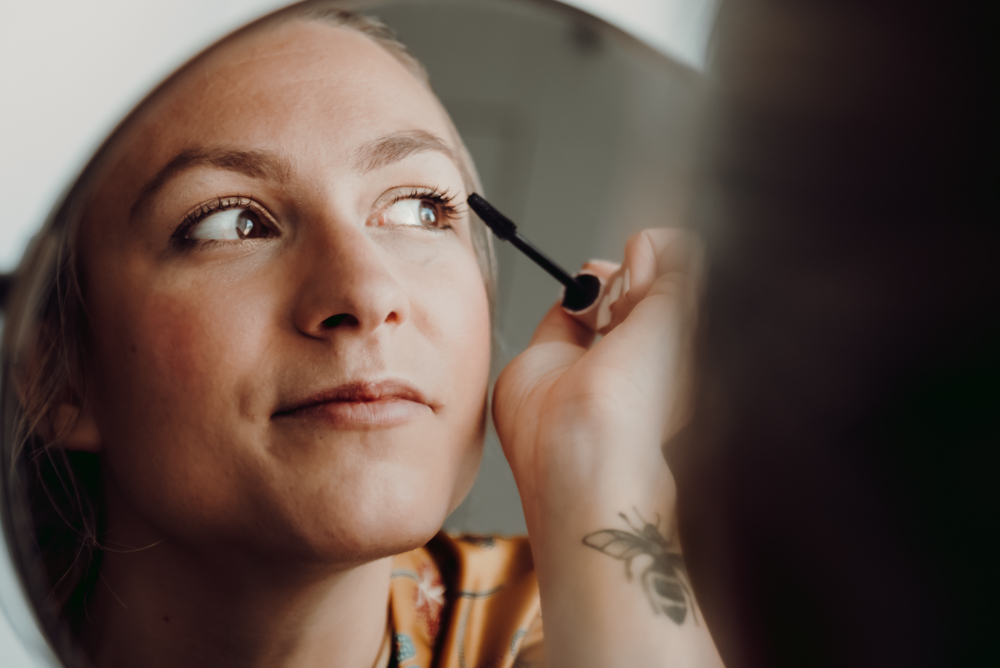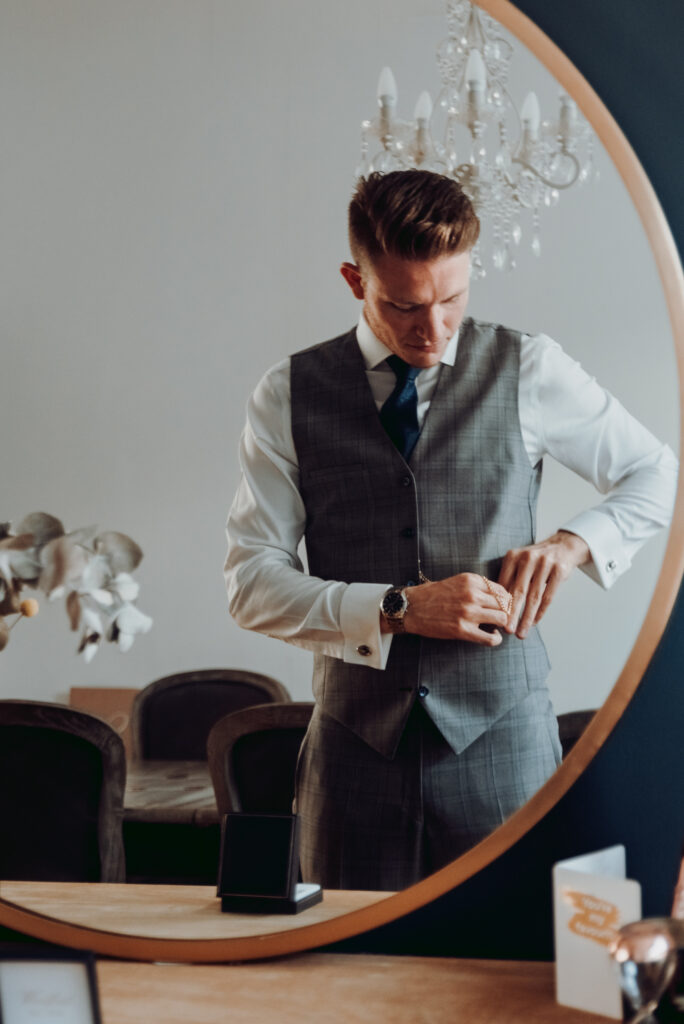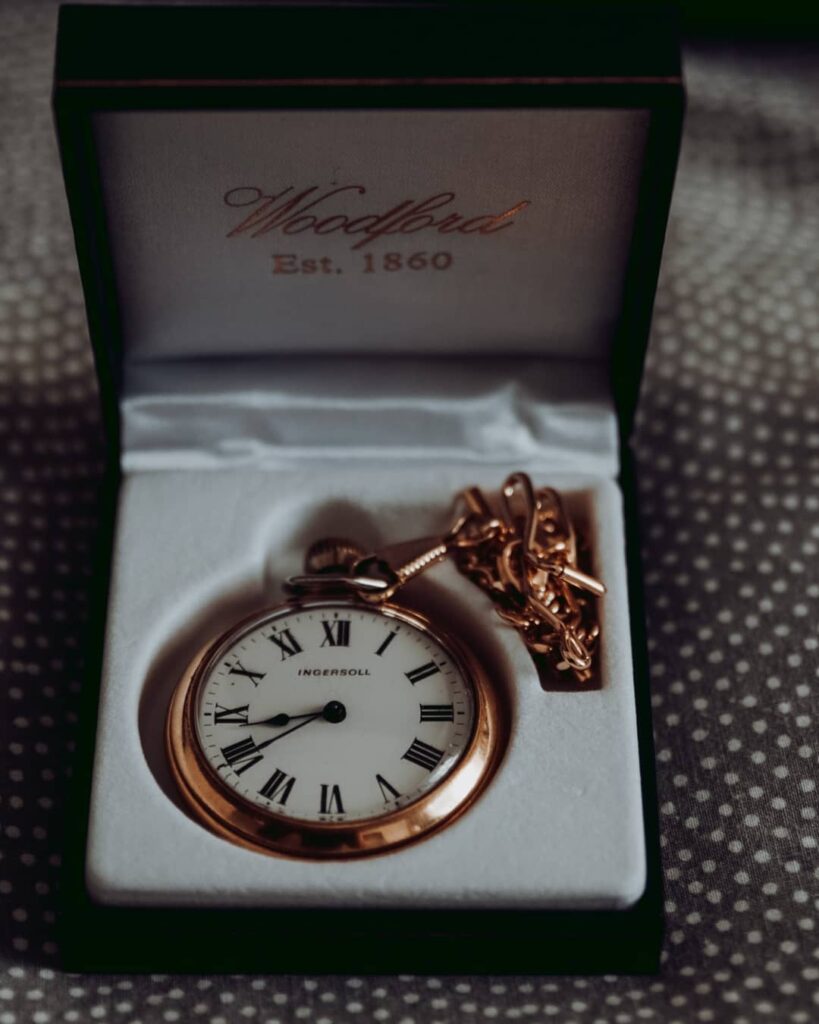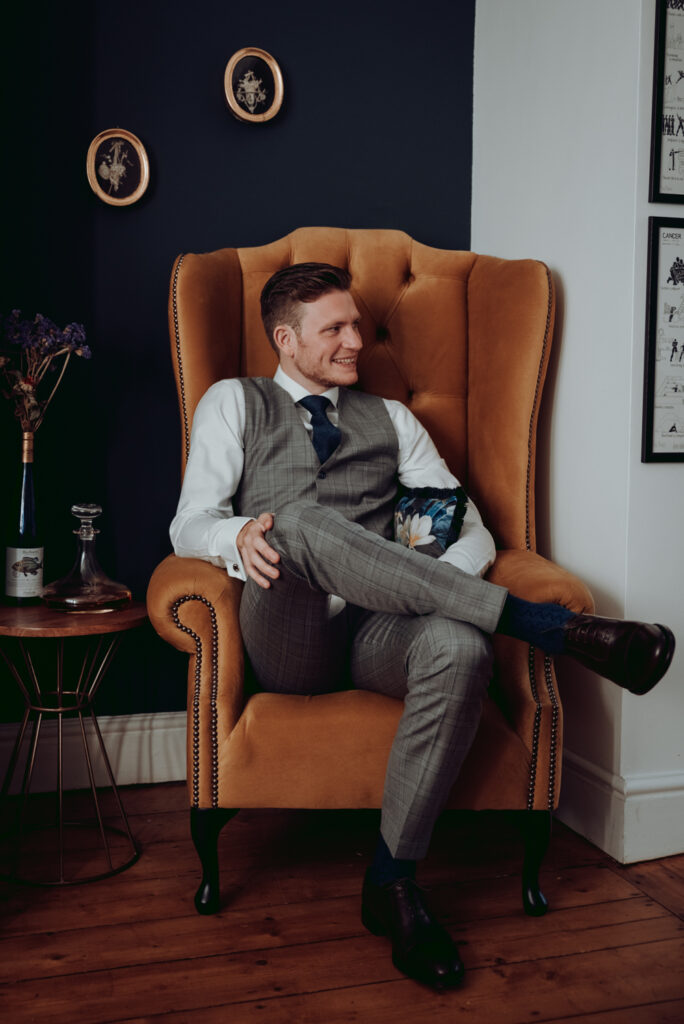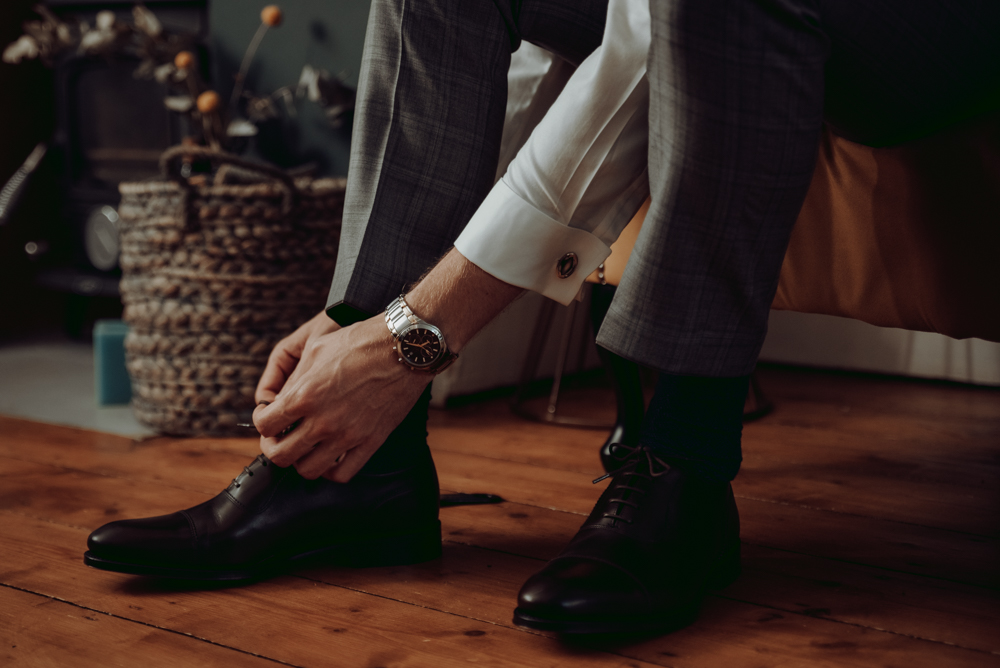 I arrived at 8:30 on 25th September to capture J & A getting ready. As neither of them had seen each other's outfits, they got dressed in different rooms and we were able to do a "first-look". We then headed to Altrincham Tram Station where we met with the rest of the party – all dressed in colour coordinated, silk masks which Araitz found from Passion For PPE on Etsy – and we all boarded the Tram to Sale Town Hall.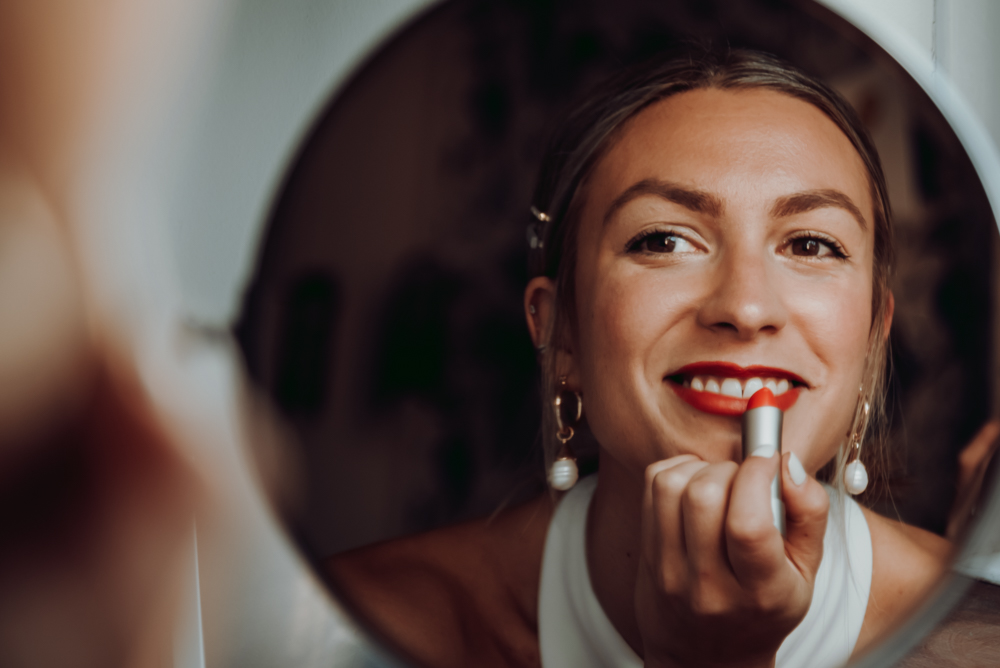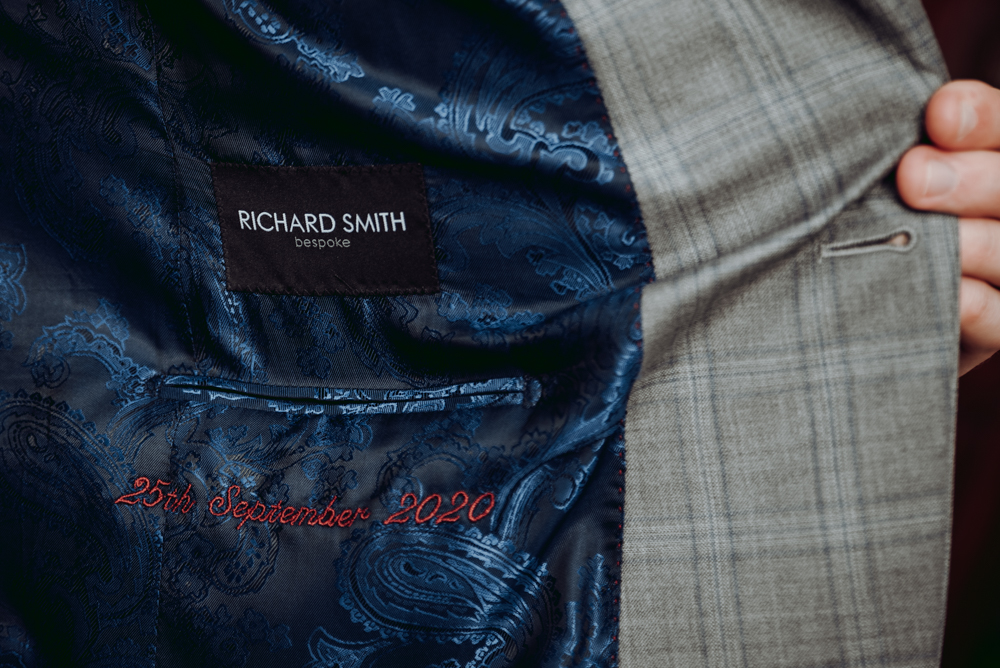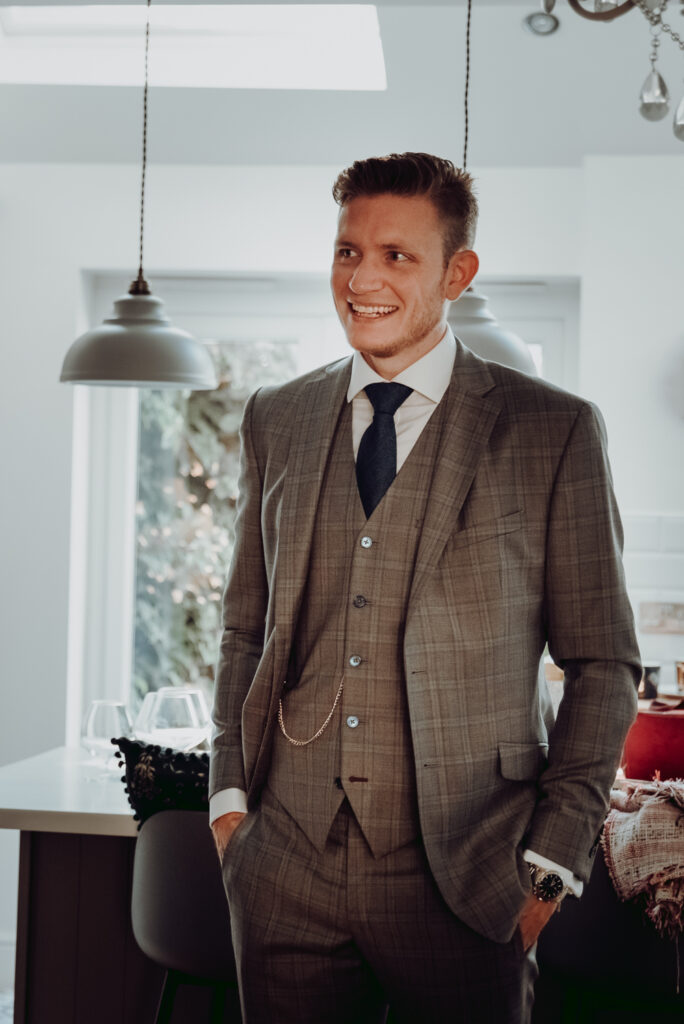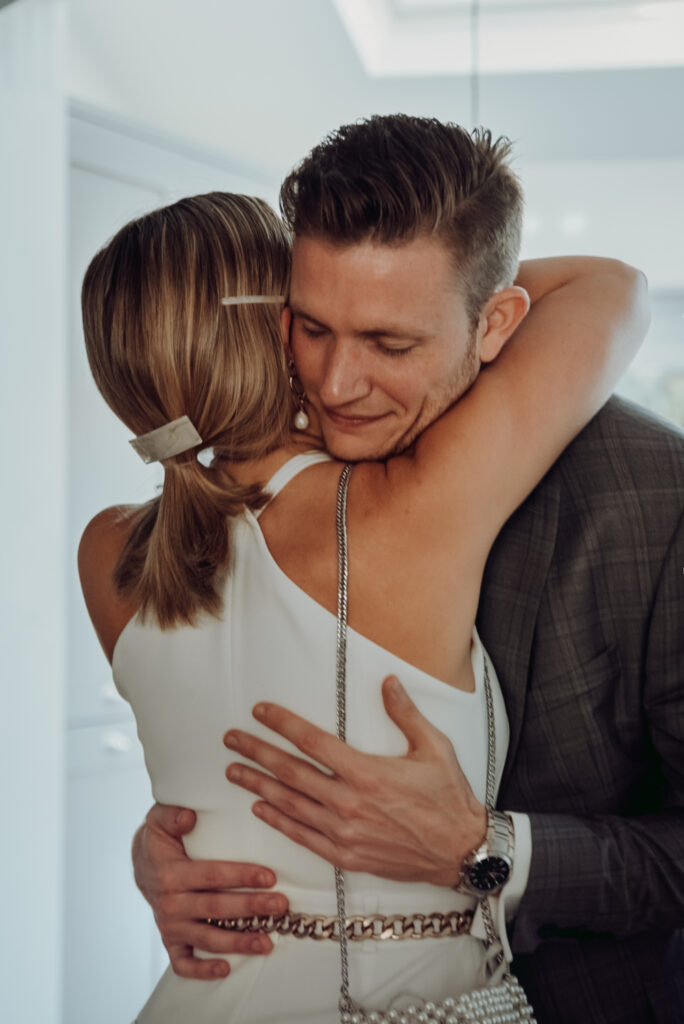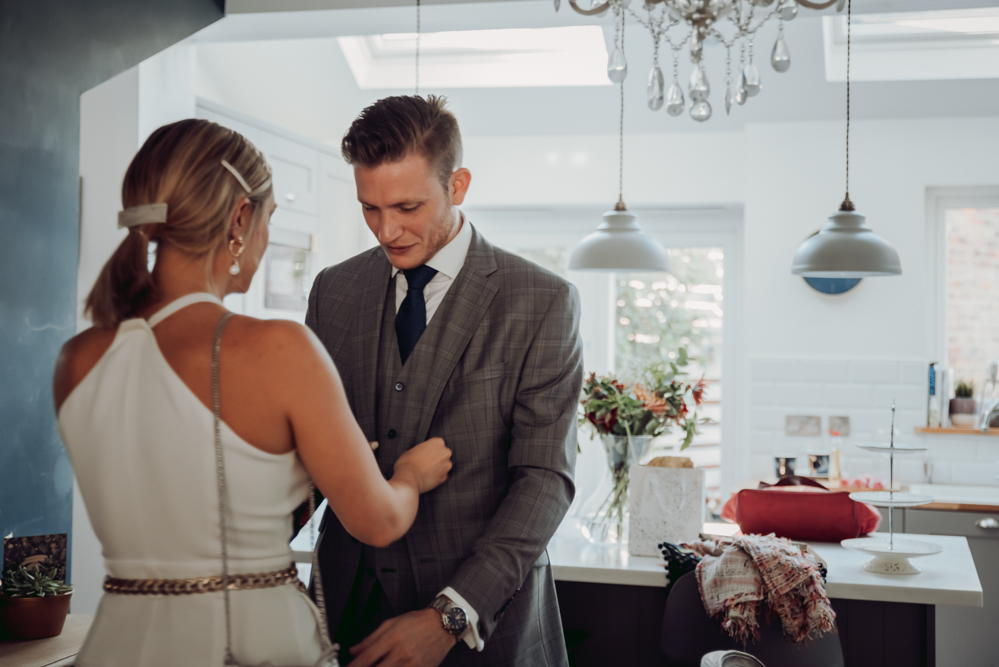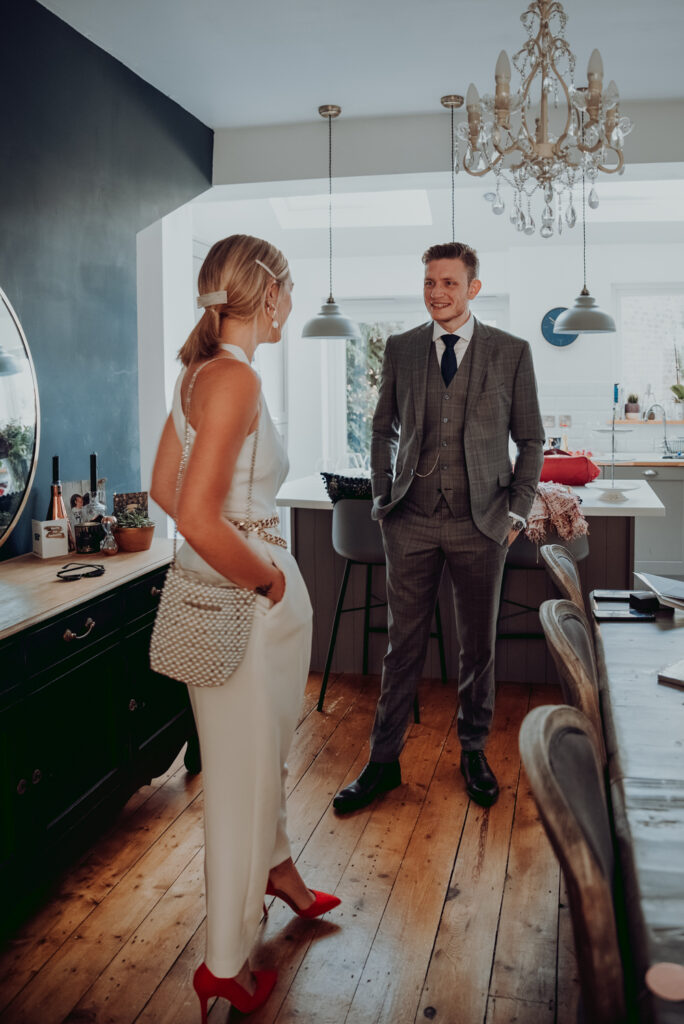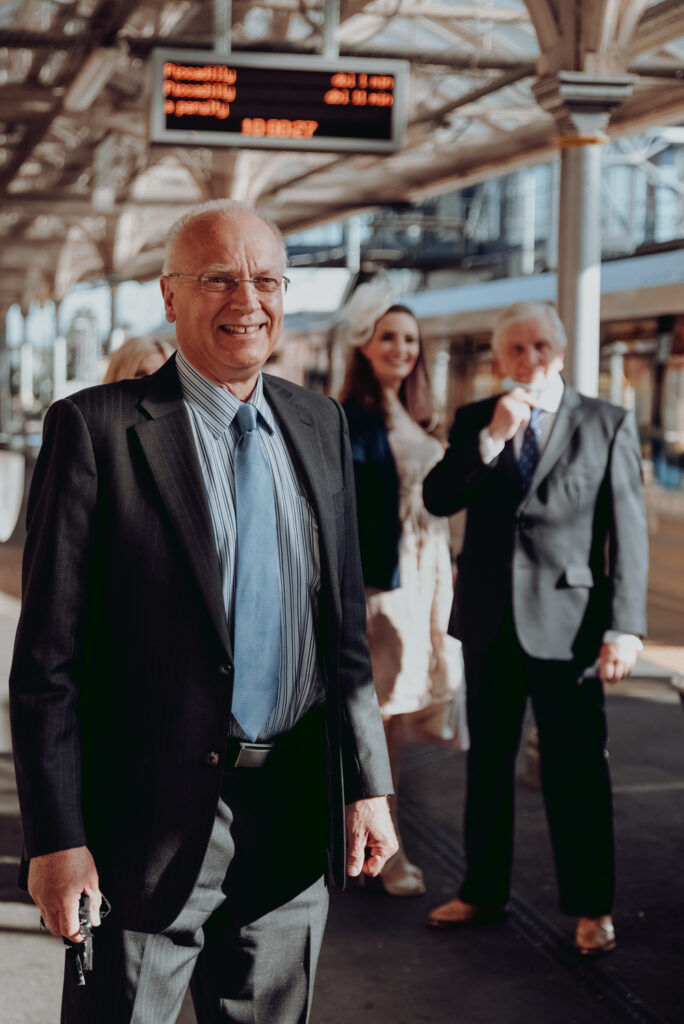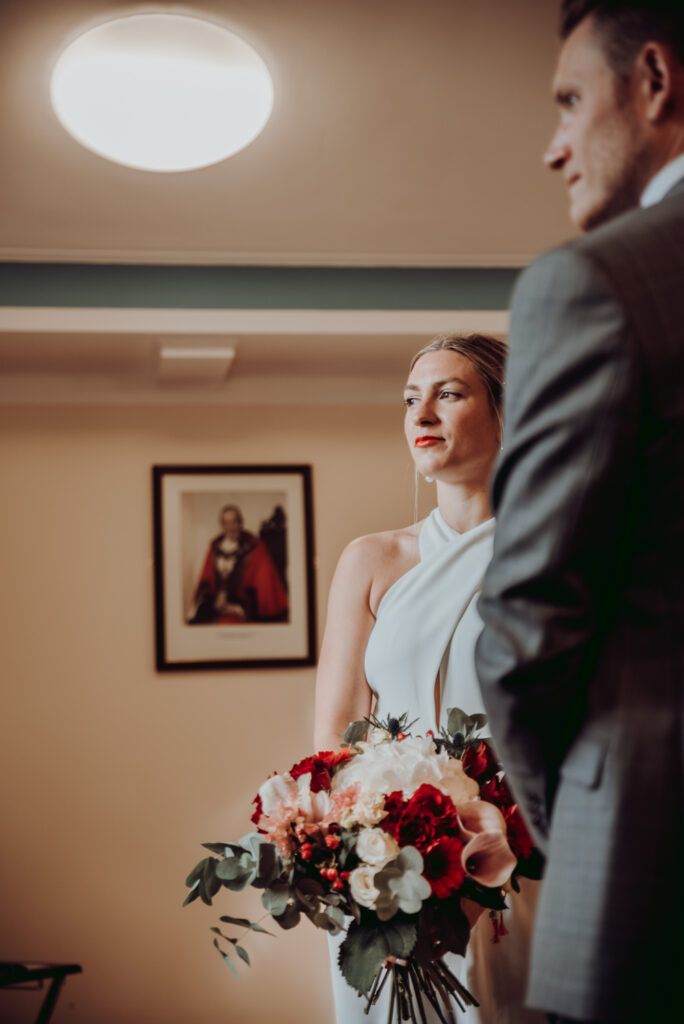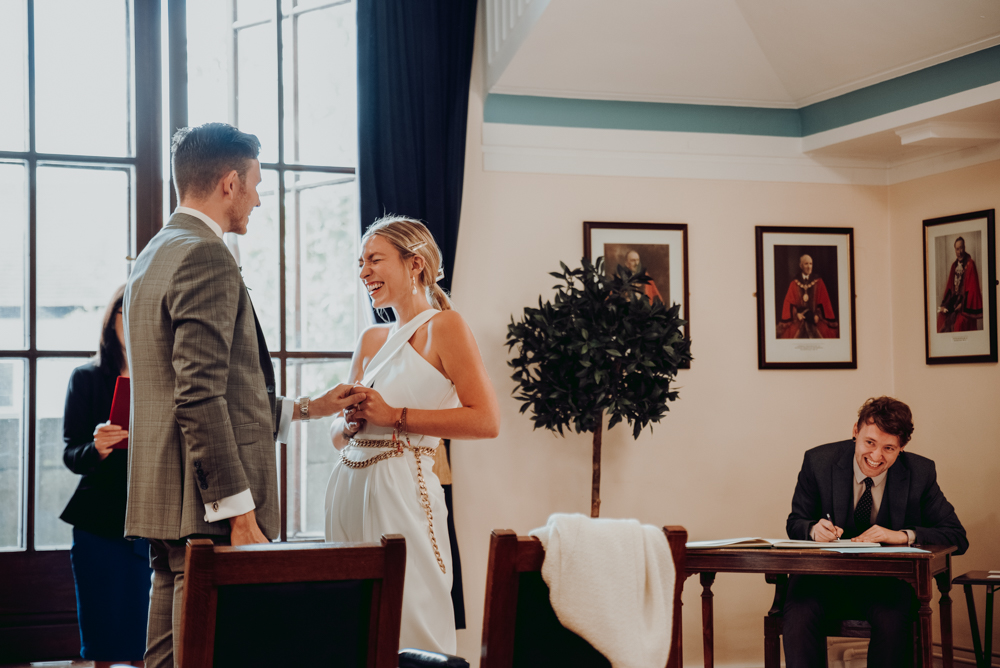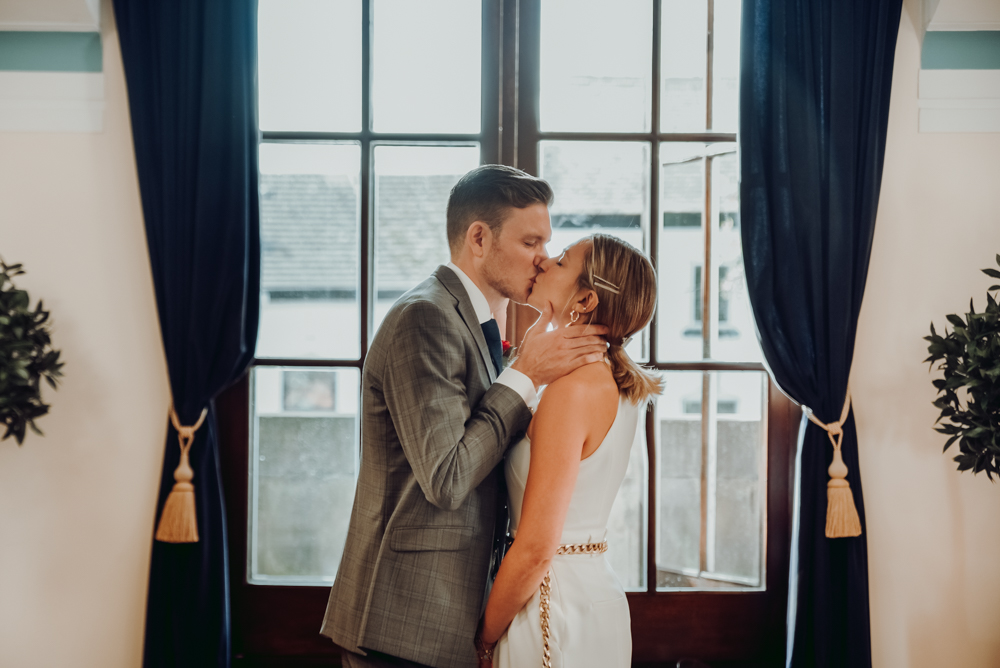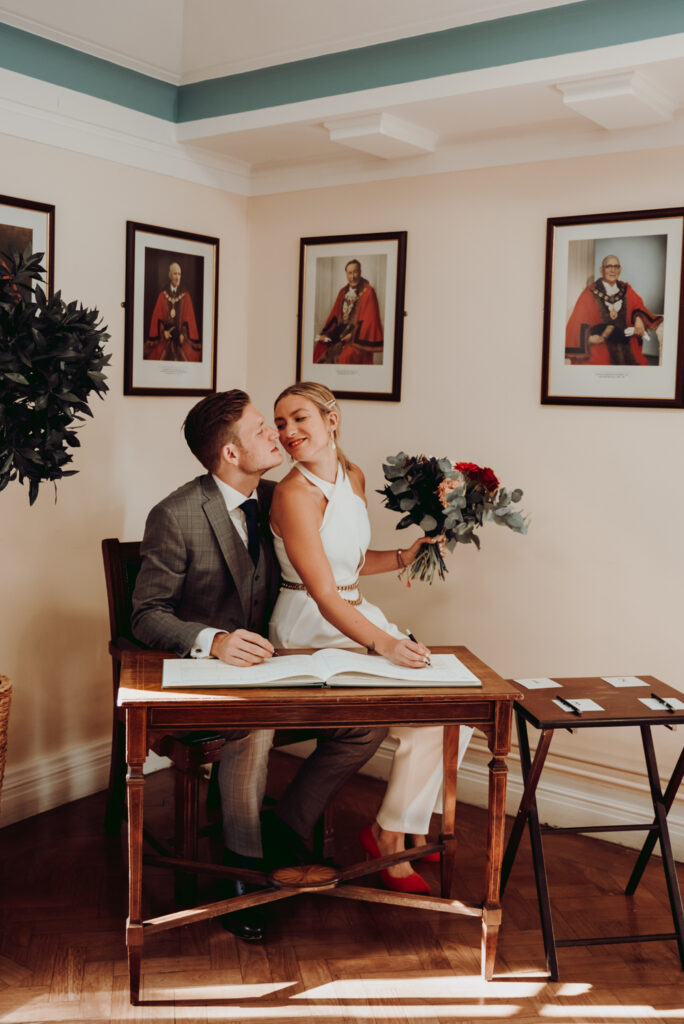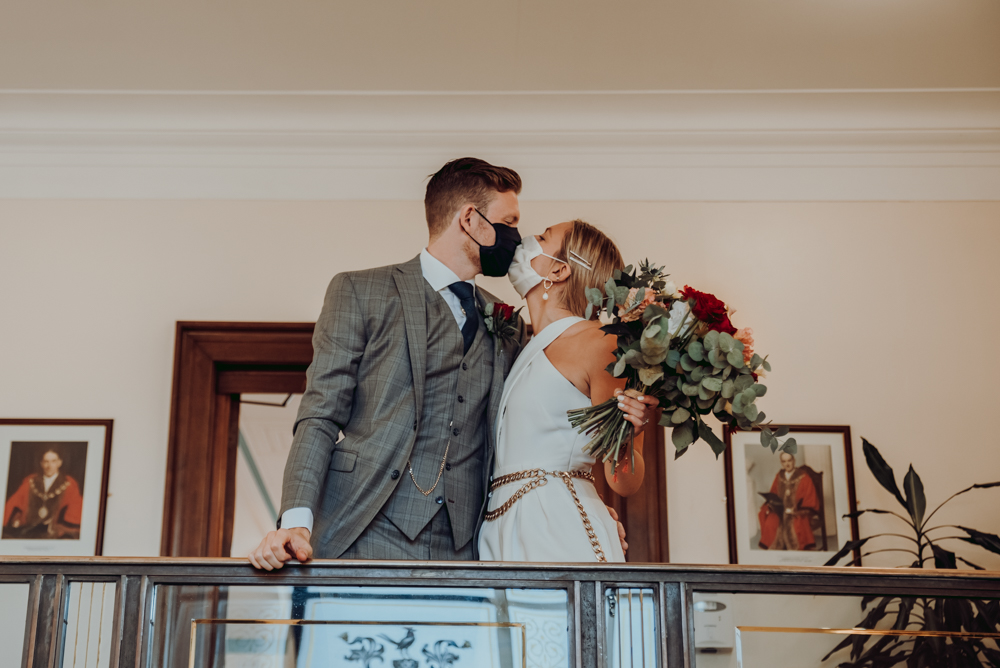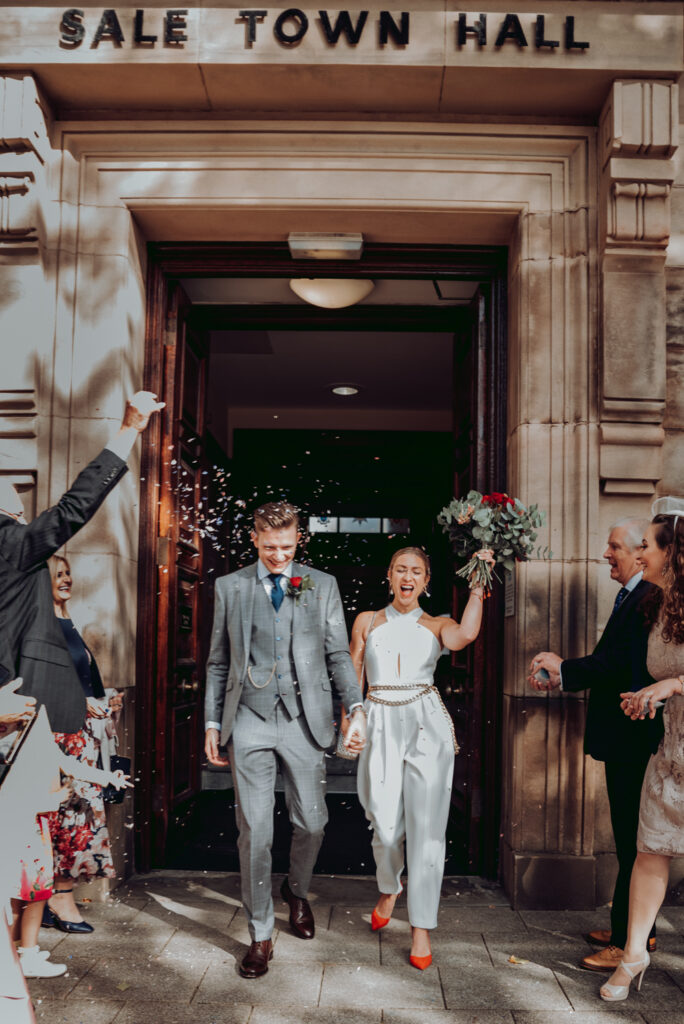 The Registry Office would only allow 7 guests. It was a bit bizarre walking into a room with all the guests' chairs spread out individually but once used to the idea A & J didn't feel it took from the event. Once the ceremony was over we made our way outside the building for confetti and photos. We were blessed with a gorgeous, sunny day and made our way back to the Tram station to make the journey back to Altrincham. Araitz had made a "Just Married" sign out of cardboard and using a white chalk pen.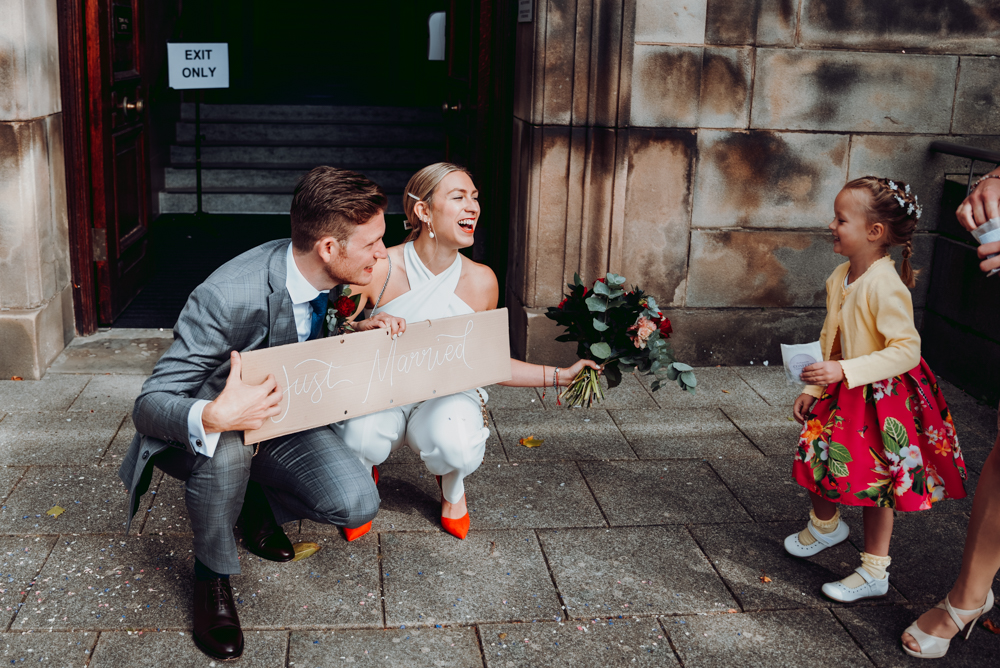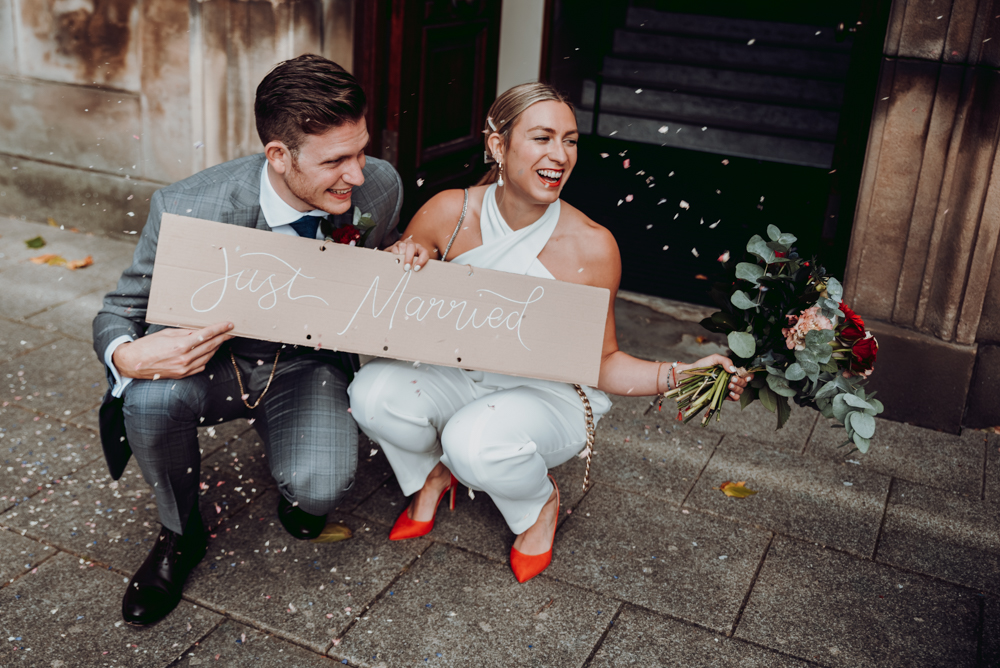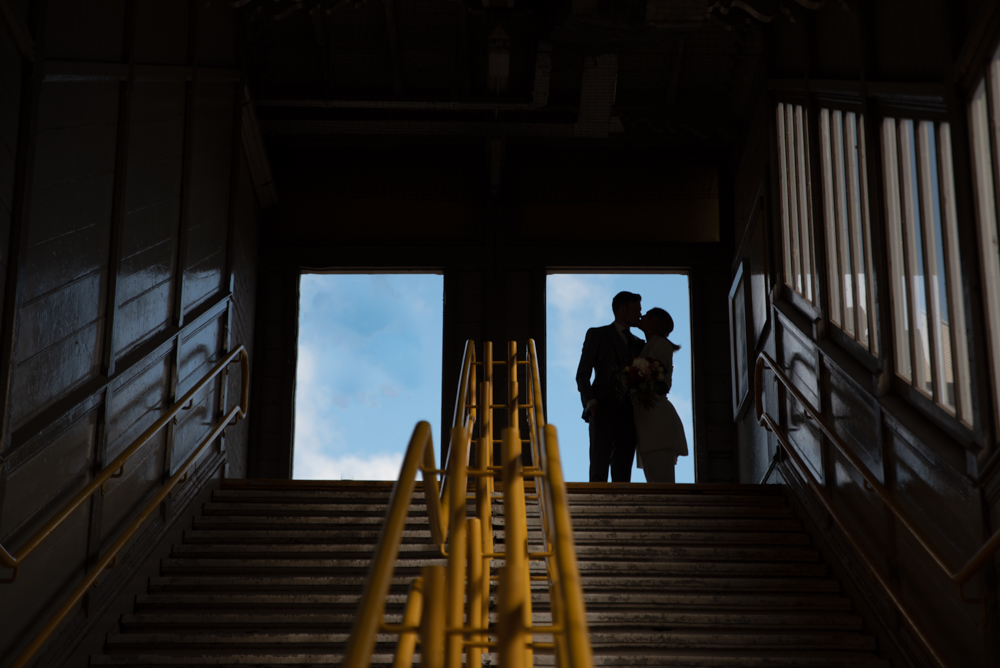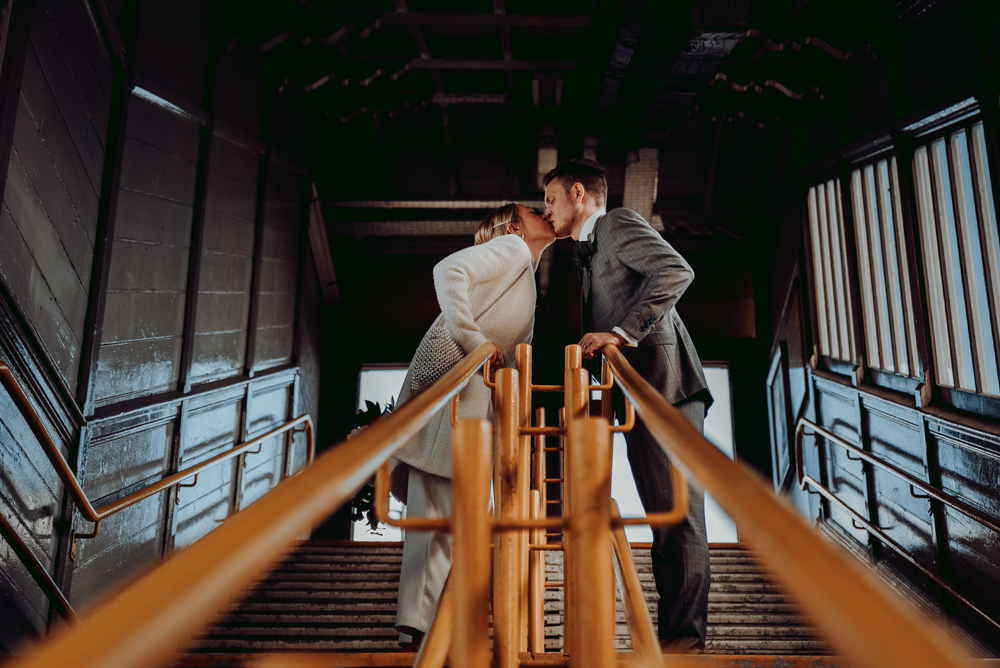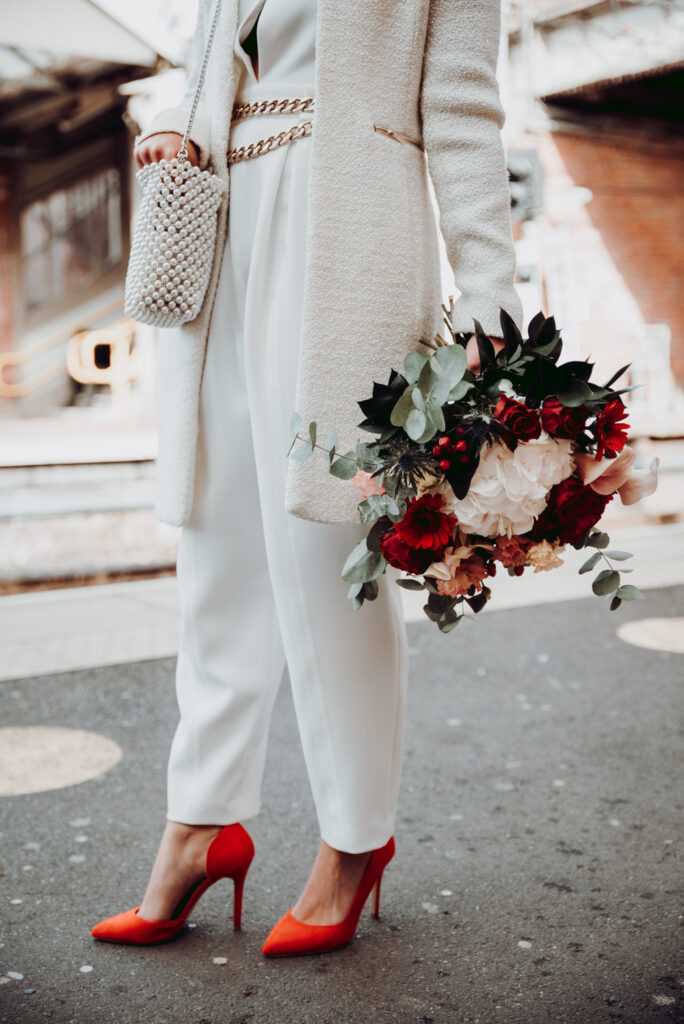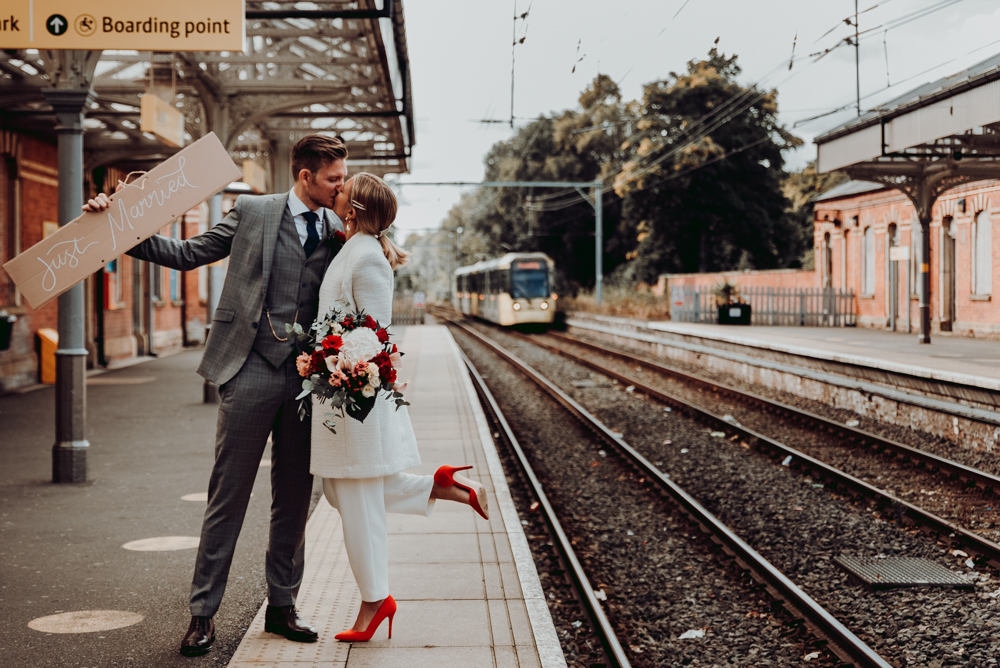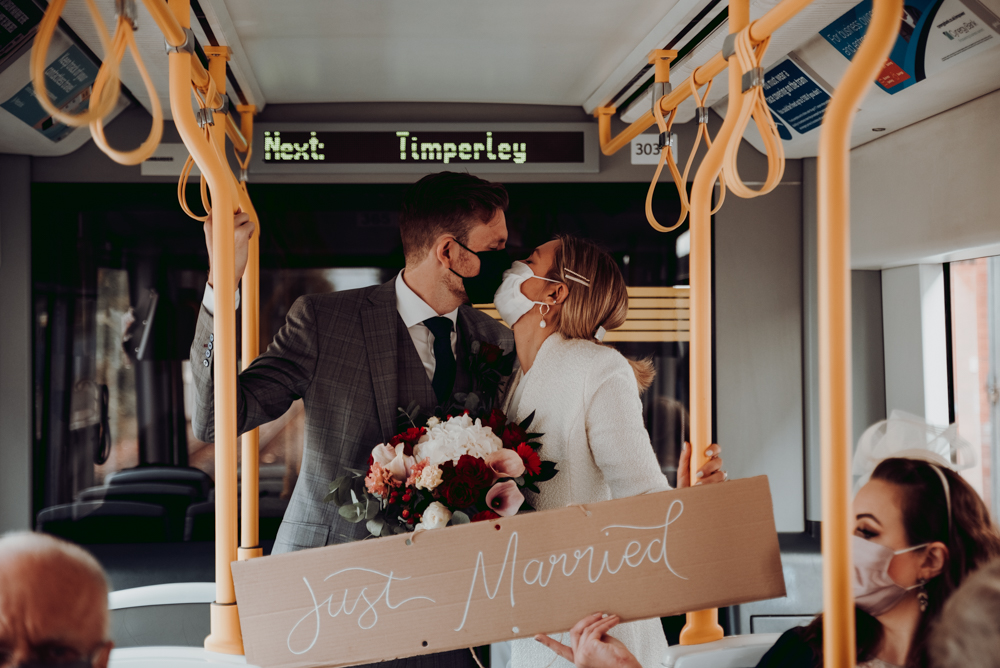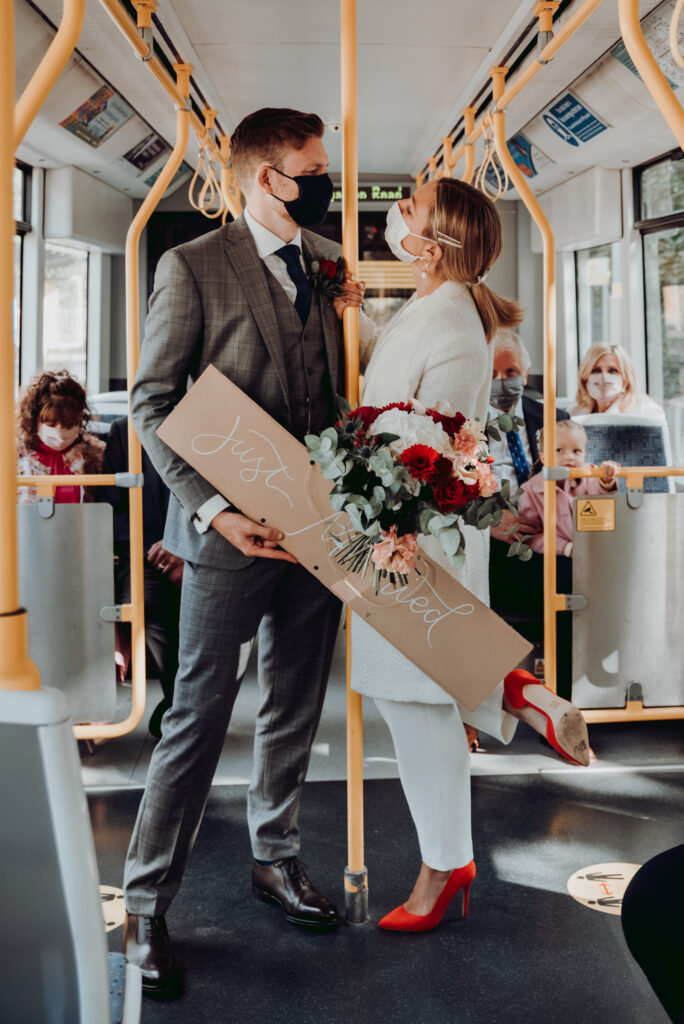 When back in Altrincham we made our way to a bar called the Con Club for drinks. After they had quenched their thirst with some Prosecco A & J took to the streets for a little photoshoot. People stopped and watched and shouted their congratulations. They really did look like film stars, with their chic attire and sunglasses.
By the time we got back to the bar I felt comfortable I'd captured what I needed and said my goodbyes. A & J then enjoyed a lunch at one of their favourite restaurants in Hale, accompanied by a cake decorated by Araitz mum and a brandy from 1906 from dad.